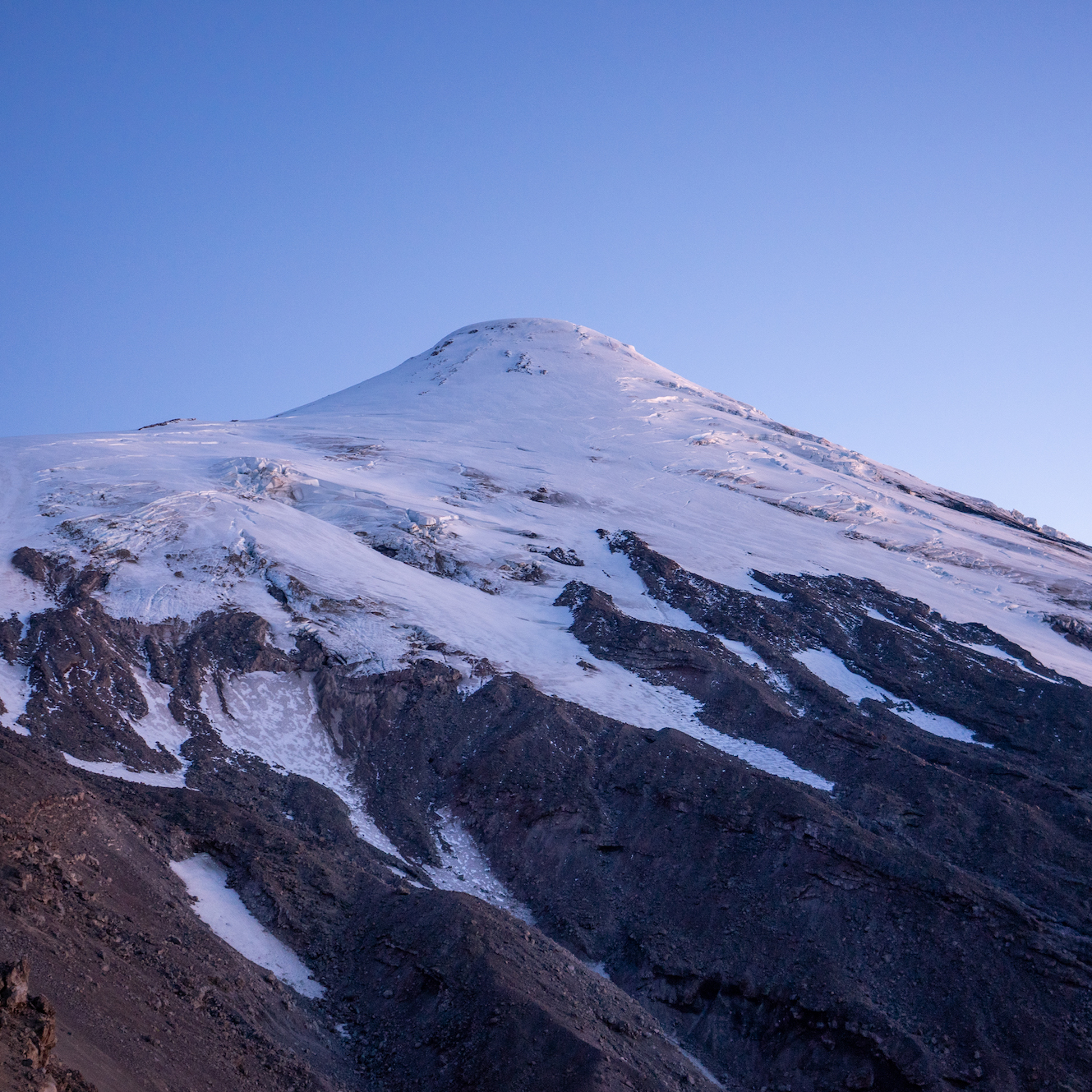 Osorno Volcano Ascent
from
Osorno volcano is an icon of Los Lagos region. It can be seen from various places, being an emblem of Southern Chile and a beautiful viewpoint of the lakes and the many natural scenaries of the area. Its ascent has some crevasses in between the glacier, therefore, we use ropes and safety equipment  to try and reach the summit. From there, you  have a 360 view of the many wonders of the region.
Season: All seasons
Lenght of the activity: Full day
Hiking time: 10-12 horas
Difficulty: High
Starting point: Puerto Varas / Puerto Octay
Vacation Style

Holiday Type

Activity Level

Alto: Requiere buena condición física y técnica
All about the Osorno Volcano Ascent.
Osorno volcano is a stratovolcano and has a height of 2652 meters above sea level. It's name changes depending on the tribe, for example, Huilliche people named it Purrarahue, Araucanos Pirepillán, and Pehuenches Puhuahuen, among others.
Los Lagos' giant is surrounded by Todos los Santos lake to the east and Llanquihue lake to the west. This volcano, dormant for over a century, has crevasses that have been the downfall of many adventurers, who in front of a rising cloud immerse themselves into the unknown.
From the top you can see the Tronador, Puntiagudo, and Calbuco volcanoes among others and the aforementioned lakes.
The tour package inclusions and exclusions at a glance
What is included in this tour?
Items that are included in the cost of tour price.
Guia Profesional
Equipo técnico
Transporte full
Botiquín de primeros auxilios
Seguro de accidentes
What is not included in this tour?
Items that are not included in the cost of tour price.
Día 1

Ascenso

4am: Partimos desde Puerto Varas/ Puerto Octay donde hay diferentes opciones de alojamiento. Nos dirigimos al centro de esquí del volcán Osorno a 1200 msnm desde donde comenzamos la actividad con una caminata en dirección al glaciar. Lugar donde nos equiparemos para progresar de forma segura. Una vez en el glaciar cada vez la pendiente se va haciendo más pronunciada, haciendo necesario el uso de cuerda y la asistencia de un guía profesional de montaña. Dependiendo de las condiciones, la parte final podrá tener ciertas dificultades técnicas que se superarán sin problemas y de forma segura junto al guía, para lograr llegar a la hermosa cumbre de este inmenso volcán de la región de Los Lagos.

Horario máximo de llegada a cumbre es a las 13:00h.

Bajada por la misma ruta de regreso al vehículo y desde ahí de regreso a Puerto Varas o Puerto Octay, llegando normalmente alrededor de las 18h.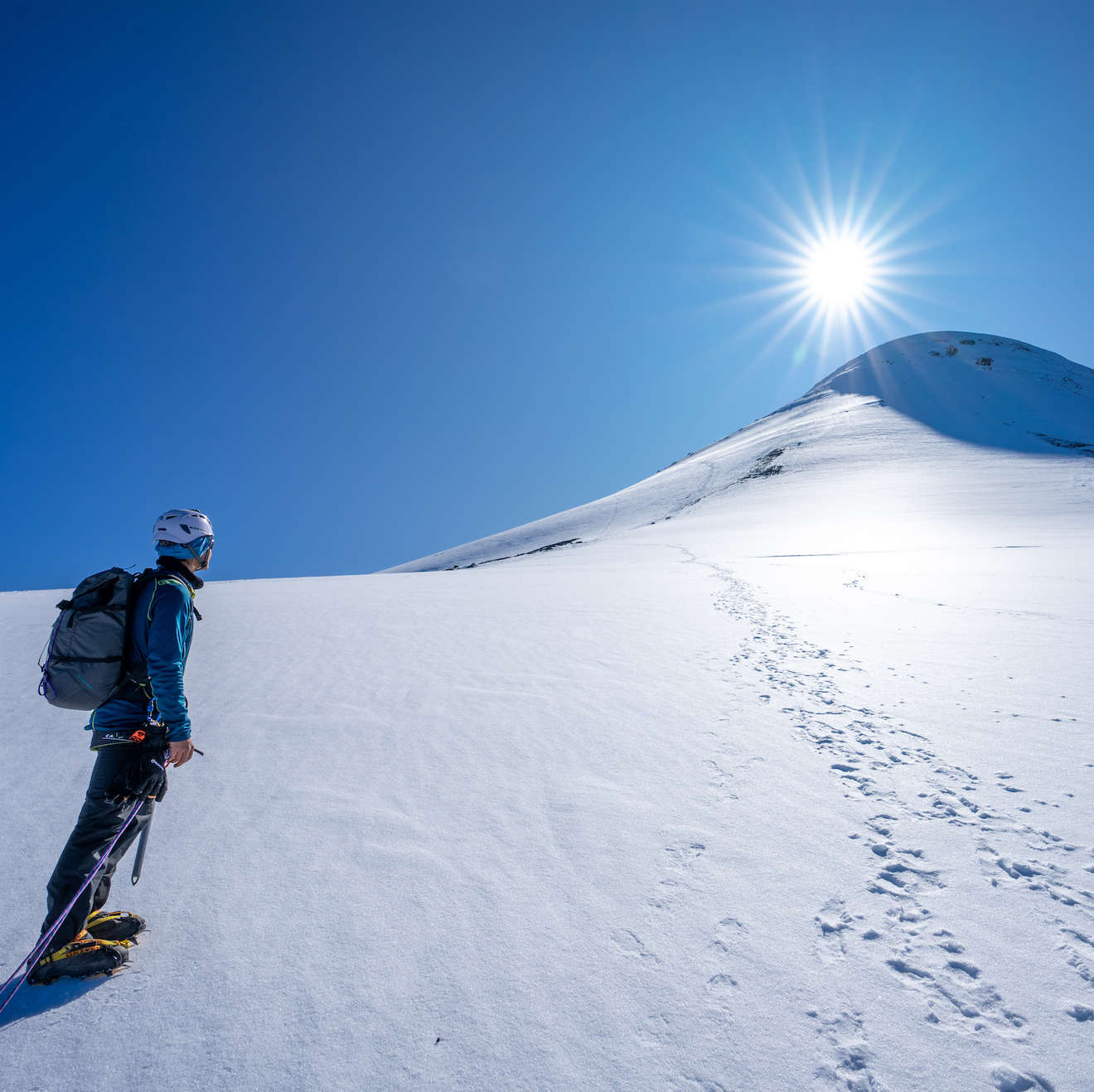 Equipo necesario por persona
1 mochila de mínimo 30 litros
1 par de zapatos de montaña
1 linterna frontal
2 pares de guantes
Lentes de sol
Gorro para el sol
Gorro para el frío
1 pantalón de trekking/montaña
1 chaqueta impermeable o cortaviento
1 chaqueta polar
1 chaqueta de abrigo (pluma o sintética)
1 primera capa sintética manga larga
Botella de agua de 1 litro mínimo
Protector solar
1 par de bastones
Equipo técnico
Te lo facilitamos si necesitas
Piolet
Crampones
Casco
Arnés
Si la condiciones del tiempo no son favorables para la actividad esta podría ser cancelada, con la anticipación correspondiente, y asignando una nueva fecha para esta. Si no puedes asistir a la segunda fecha y quieres cancelar la actividad revisa nuestros "Terminos y condiciones".
Si no te presentas el día de la actividad correrá como "No Show", para mas info puedes revisar nuestros "Terminos y condiciones".
Se te reembolsará según corresponda, dependiendo la anticipación de la cancelación. Para más información revisa nuestros "Terminos y condiciones".
Package

Confirmed Dates

Trip Status

Trip Status

Price (PP)

Excluding Flights

Price (PP)

Including Flights

February 5, 2023 - February 5, 2023

March 12, 2023 - March 12, 2023