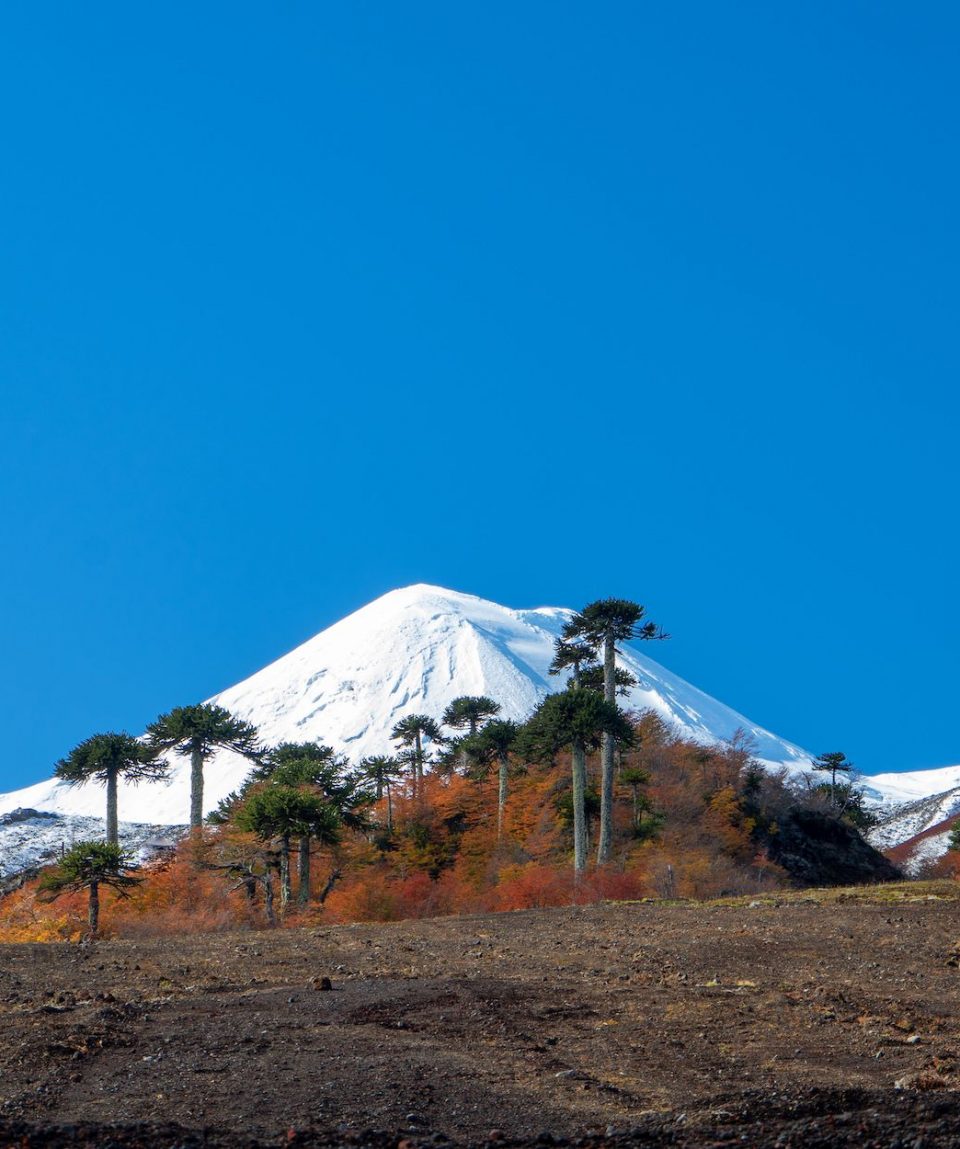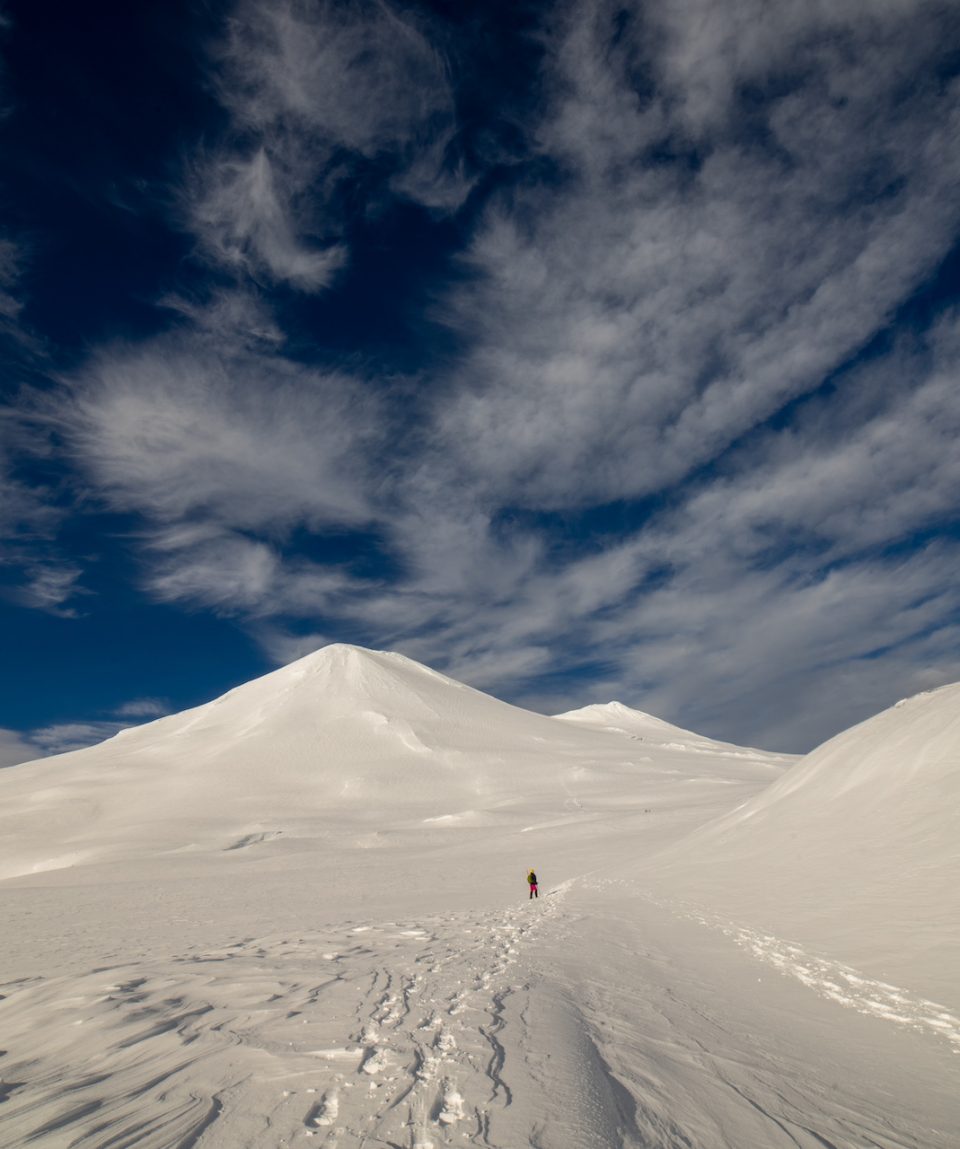 Llaima Volcano Ascent in 2 days
from
The emblematic Llaima volcano is an Araucania's icon and a beautiful challenge for those who dare to climb its slopes. It's the second highest volcano  in the region surpassing the 3000 meters above sea level. Its location makes the volcano the main sightseeing point of the area. From the summit you can enjoy the view of Conguillio lake and the various southern chilean volcanos.
Season: All seasons
Lenght of the activity: 2 days
Hiking time: 6-8 horas
Difficulty: Moderate
Starting point: San Martín 438, Temuco
Vacation Style

Holiday Type

Activity Level

Moderado: Requiere buena condición física
All about the Llaima Volcano Ascent in 2 days.
A classic ascent of the Araucania, a must in every aspect. Llaima volcano is a stratovolcano of 3.125 meters above sea level and it's located in the center of Conguillio National Park. It's physically  demanding with a positive slope of over 1600 meters , however it has a mezmerizing view of the park's lakes and the volcanoes of the Araucania region.
Requirements
To have a compatible phisical condition to do this ascent, which has a high difficulty. To ideally do some kind of physical activity in a regular basis. Not suffering from any  disease or illnes that could endanger your life or your partners' life in the activity.
The tour package inclusions and exclusions at a glance
What is included in this tour?
Items that are included in the cost of tour price.
Guia Profesional
Equipo técnico
Transporte full desde Temuco
Botiquín de primeros auxilios
Seguro de accidentes
Dia 1

Aproximación y Campamento

Partimos temprano desde la ciudad de Temuco en dirección al valle de Malalcahuello, desde donde subiremos al centro de esquí Corralco, lugar de inicio de la ascensión.

Dia 2

Ascenso a la cumbre princial

Hermosa subida por la arista sureste del volcán hasta su cráter, el cual alberga un glaciar dentro. Desde la cumbre observaremos el hermano cercano, el volcán Tolhuaca, además de una increíble vista de la cordillera de las Raíces y Reserva Nacional Malalcahuello-Nalcas.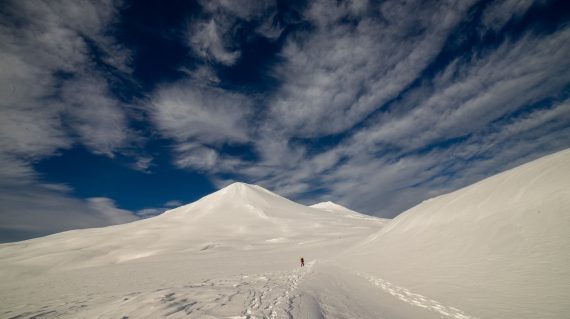 Equipo necesario por persona:
1 mochila de mínimo 60 litros
1 par de zapatos de montaña
1 linterna (idealmente frontal)
2 par de guantes (polar y/o impermeables)
1 cortapluma
Lentes de sol con protección UV
Gorro para el sol
Gorro para el frío
1 pantalón de trekking/montaña
1 chaqueta impermeable o cortaviento
1 chaqueta polar
1 chaqueta de abrigo (pluma o sintética)
2 poleras (ideal sintéticas y manga larga)
Botella de agua de 1 litro mínimo
1 par extra de calcetines
Colchoneta aislante
Saco de dormir

Equipo grupal necesario por cordada:

1 cocinilla
1 Carpa
1 juego de ollas y servicios
Package

Confirmed Dates

Trip Status

Trip Status

Price (PP)

Excluding Flights

Price (PP)

Including Flights

July 30, 2022 - July 31, 2022